Our lines of expertise include conducting, coordinating and adhering to specific delivery instructions for point to point, multi-drop and next day deliveries for a range of dry, chill and frozen products.

Since the company was established in 1997, we have always had a very strong focus on customer service. We don't manufacture or produce anything, we are a customer service based business and it is vitally important to us that our Customers are happy with the service we provide. Providing a stellar service has been the company's goal from day one and one we are happy to continuously deliver on.

Our goal is simple – 'Promising deliveries, delivering promises'.

In the dynamic, fast paced and ever changing world of transport, we apply a flexible approach and are qualified and capable of adapting efficiently to last minute changes. We pride ourselves on our high level of customer service and strive for continuous improvements through open communication with our customers on a regular basis.

Successful customer service has ultimately helped us to build our brand loyalty over the years. We have found that our customers enjoy an engaging and personalised relationship with our CDS team who deliver on time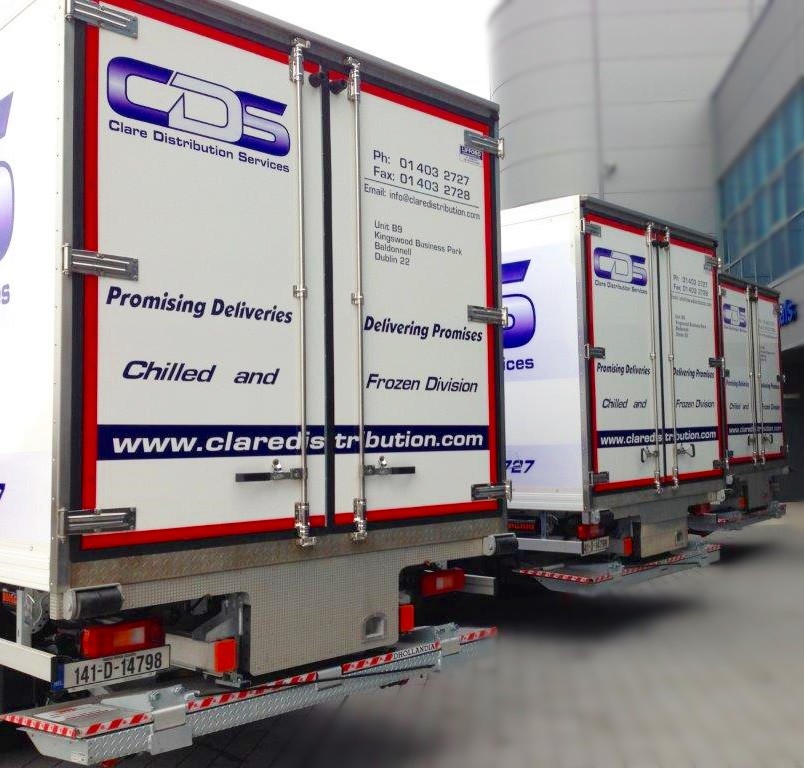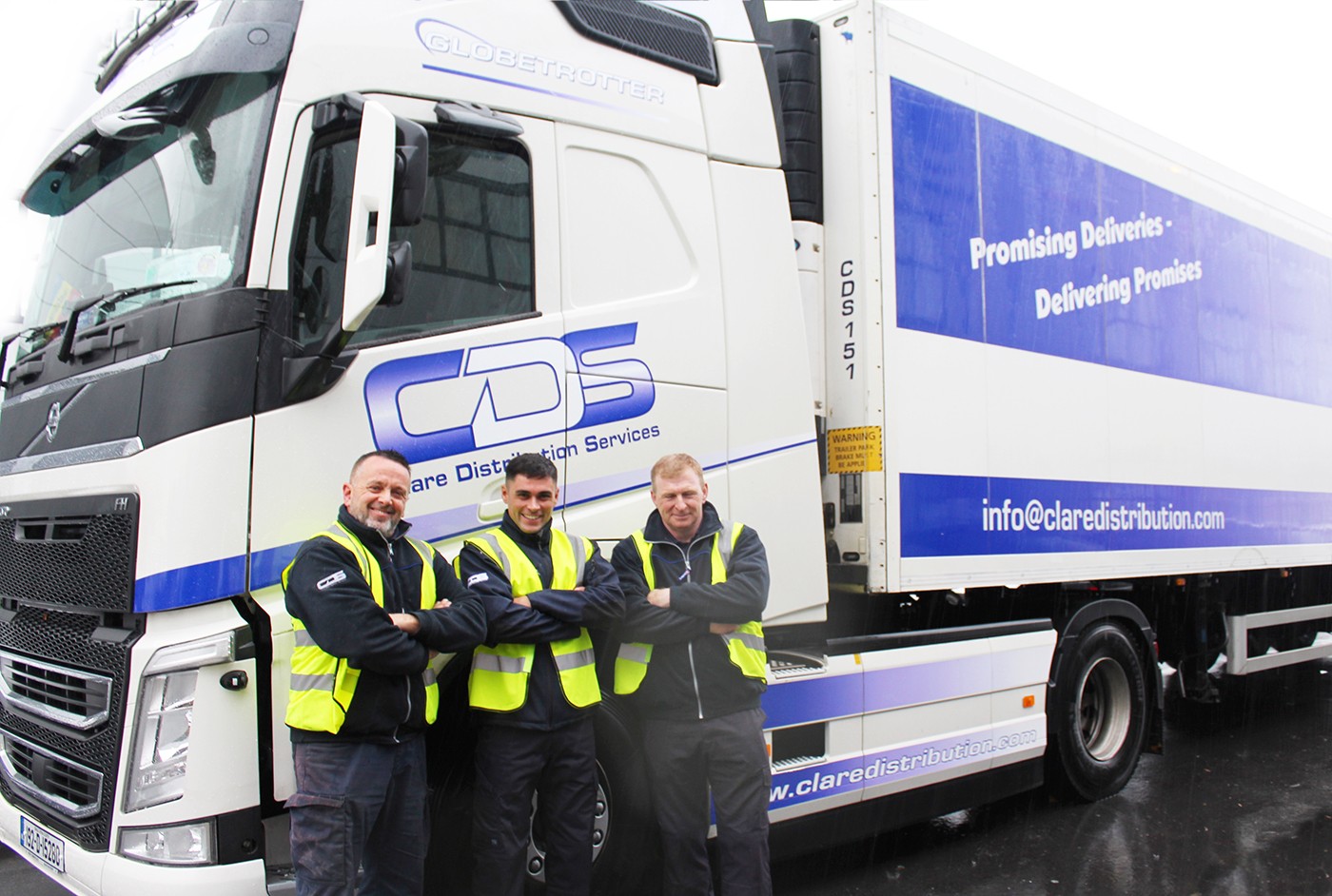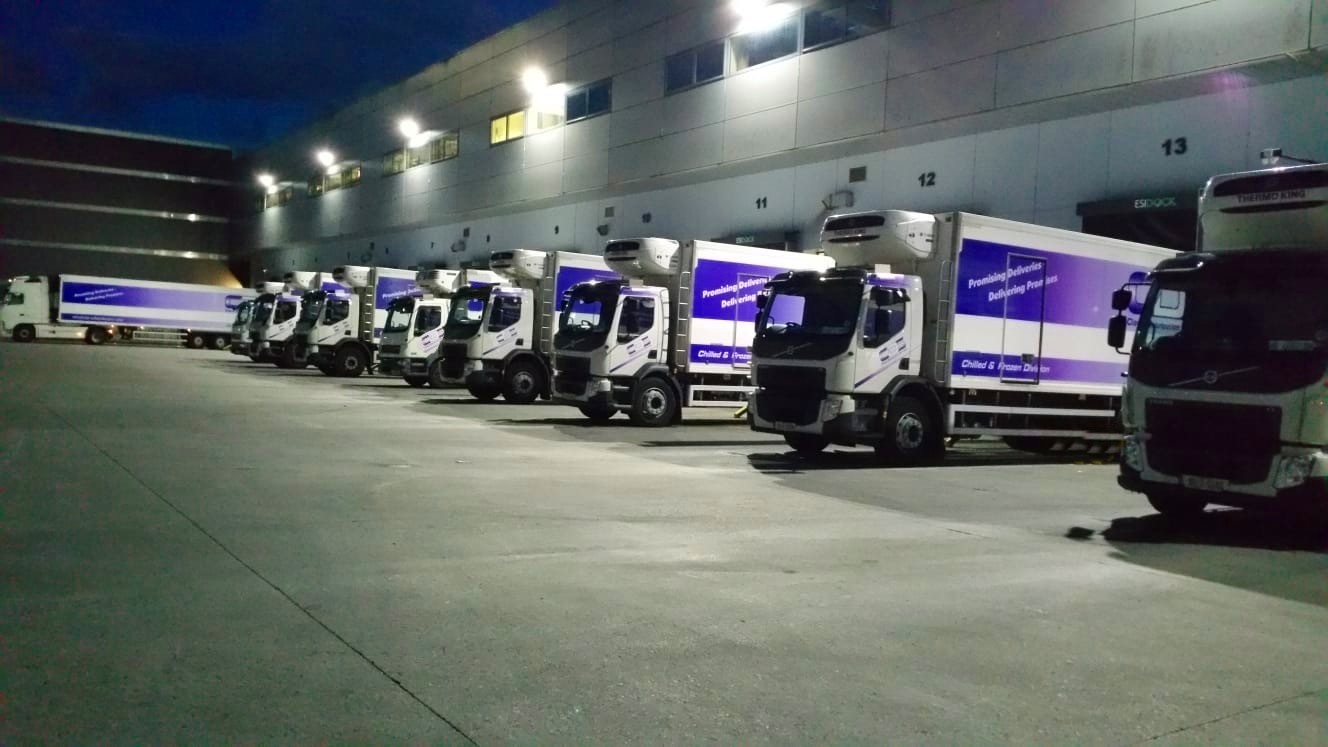 Please take a look at what some of our valued customers have to say about us:
"Clare Distribution have supplied a Transport Service to Cuisine De France for the last 14 years. During this time we have found the team at CDS to be an efficient and extremely well organised operation. The CDS fleet caters for all our requirements be it Frozen, Chilled or Ambient. As one of Europe's largest food distribution company's we rely on the service that Clare Distribution Service provides. They have made it their business to know our business and as a result know our expectations and deliver them to the end as well as often exceeding them. Clare Distribution are an integral part of our business and utilising their extensive network assists us in ensuring our operation runs smoothly while at the same time having the confidence that our own needs are being met. The team at CDS have extensive knowledge and experience in the transport industry which is evident and demonstrated regularly through their association with us and is also reflected in the tight operation that they run. Their flexibility to meet our demands in such tight deadlines speaks volumes for the whole team that Mark has managed to put together."
"Over the last six years The Laurels Charity Crew has grown bigger each year. This would not have happened without the team and hard work of Clare Distribution Systems. After year three we had 90 cyclists raising €55,000 (total raised after three years €125,000). The involvement of Mark and his team at CDS allowed us to increase the cyclists to 220 which resulted in €107,000 raised. In 2013 we had 350 cyclists who raised €127,000. In 2014 we had 362 people. Money is coming in now. We simply could not do this with CDS. Their support has being fantastic and has allowed us to grow. The size of the projects we have become involved in has also increased and we have become the main fundraiser for a scolisis project called Straight Ahead. 100% of money donated goes the projects we support in Our Lady's Hospital in Crumlin. This is because of the work and help from CDS. Ultimately the real winners are the children who attend Crumlin hospital. "
Are you a company seeking to establish a competitive advantage through supply chain management and logistics? Logistics represents a large percentage of most Operational Budgets and Working with a Logistics leader is critical to managing this cost. Clare Distribution Services are a Logistic Leader in their sector. Through a spirit of partnership and collaboration we have worked together to reduce our outbound Logistic costs this year. Clare Distribution offer a wide range services including inbound freight, warehousing, distribution, order fulfilment and outbound freight. Logistic Leaders provide solutions to problems, and that's exactly what I get from Clare Distribution.
We are delighted to have the support of Clare Distribution Services for our main signature fundraising event of the year "Buy My Dress", the logistics of running such a large event ,whilst being a small charity is quite extensive and extremely pressurised. Having the facility and use of a large truck to transport 7,000 dresses , props, railings and promotional materials to the venue in the RDS in one maneuver and back not only free's up staff time in having to make endless trips back and fro from both locations but makes the event more manageable and pleasurable for all staff concerned. The Down Syndrome Centre cannot thank Clare Distribution enough for their generous support and time in providing the charity with both truck and driver for this major event
"Clare Distribution have played a huge part in making Colepark United the successful community Football Club it is today. New Football Clubs in our local community and in general find it extremely difficult to survive without support of local business' and the support we have received from Clare Distribution over the past 4 years has helped us become one of the most talked about clubs in the Leinster Senior Football League winning 4 titles on the spin.

We are proud to be associated with Mark and his team and hope that we can remain successful partners for a long time."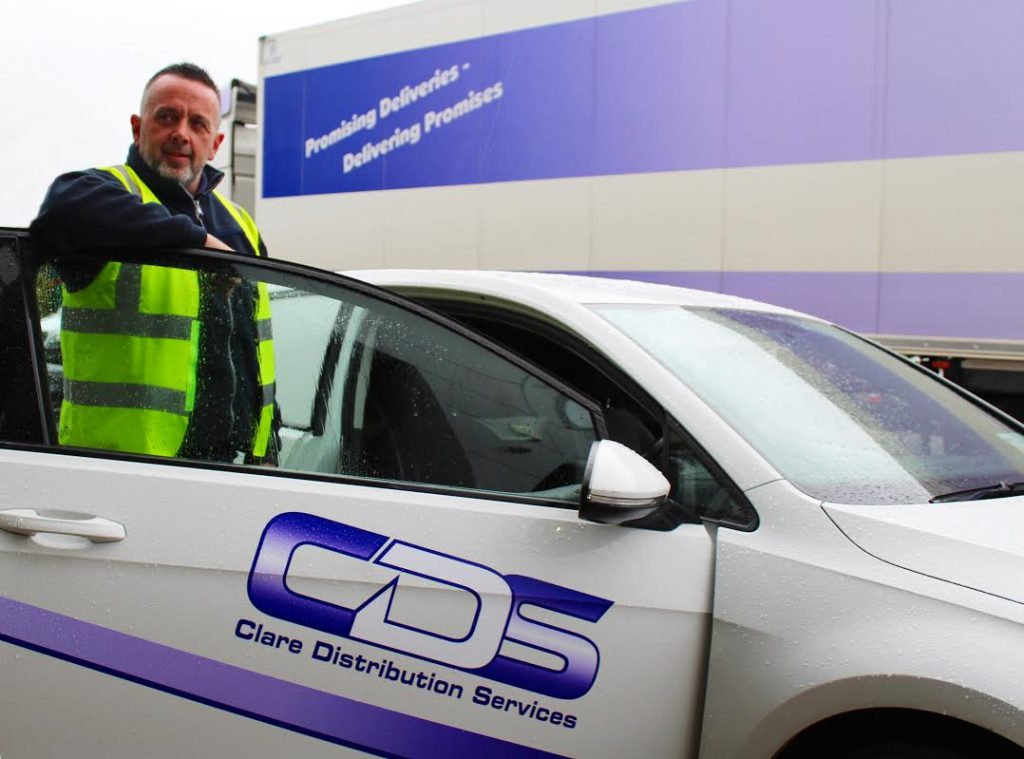 We are proud to "give back" to our local community and partake in some annual charity events over the last number of years.

Colepark United are a local Football team in Ballyfermot and we have been more than happy to support them in obtaining their kit.

For the last number of years, we at CDS, have had the pleasure of supporting the Laurels Charity Crew in their annual charity cycle from Galway to Dublin. They have successfully raised in escess of €1million to date for Our Ladys Childrens Hospital Crumlin and we are proud to play our part in providing their transport for their annual cycle.

We have also gladly supported Down Syndrome Irelands "Buy My Dress" campaign over the last few years and just last year we were delighted to support the Special Olympics Ireland when they hosted the Summer games in various locations around Dublin.